interdisciplinary innovation consulting
I help organizations become innovation leaders by developing interdisciplinary initiatives, educational programs, and cross-functional teams that establish their leadership on the global stage.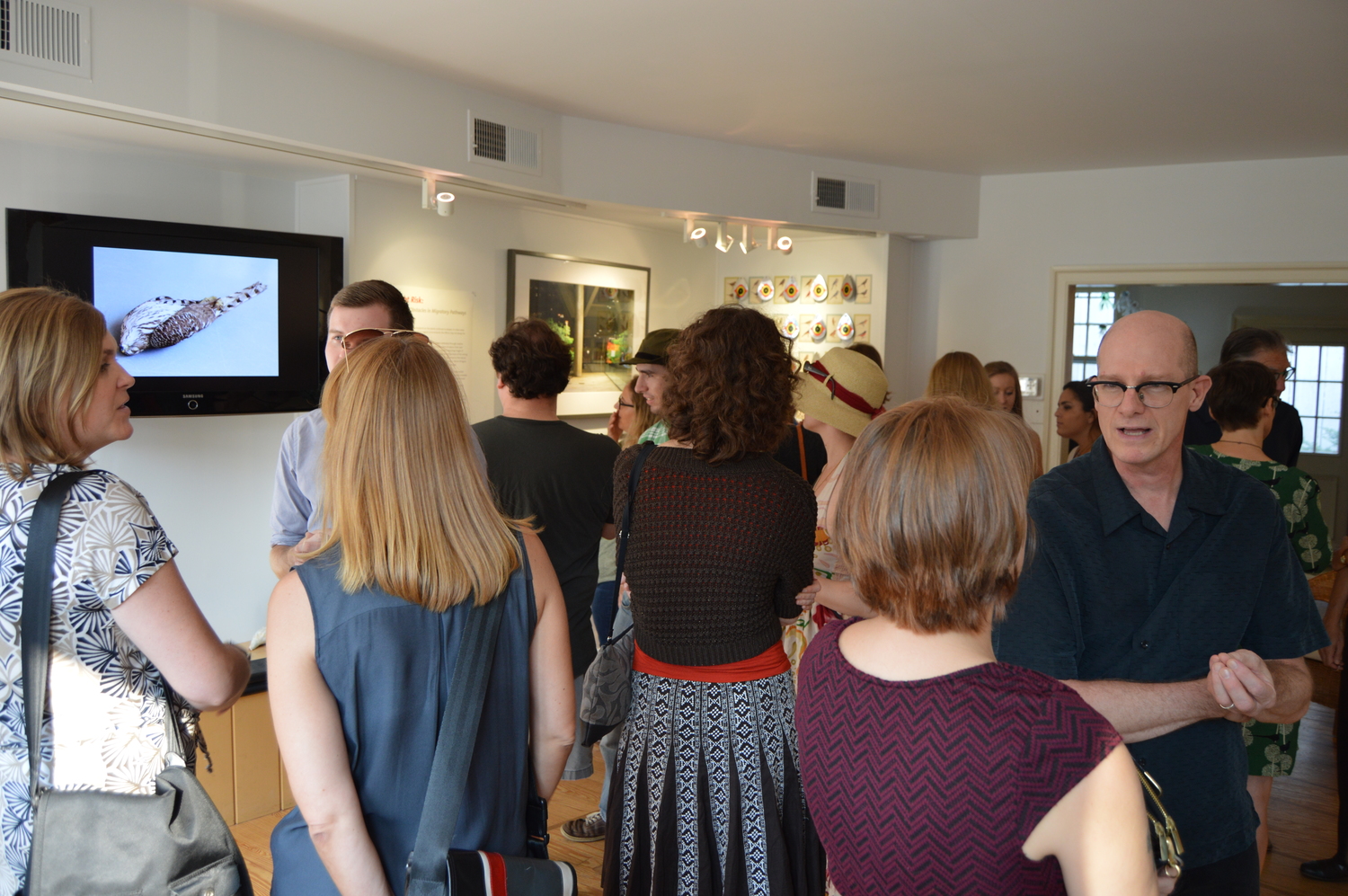 I Provide organizations:
Innovation leadership. Develop powerful beyond-the-classroom opportunities for students and faculty that ensure forward-thinking and interdisciplinary approaches, going beyond buzzwords like STEAM and design thinking.

Interdisciplinary initiatives and team building. Consult on how to deliver interdisciplinary art, science, technology and entrepreneurship opportunities that span fields and mobilize audiences to make a more meaningful impact in the real world.

Special program development. Develop programs like art/science residencies, incubators, innovators-in-residence, and other high impact initiatives.

Strategic direction and partnership development. Develop strategic relationships with organizations and institutions that diversify educational opportunities and ensure long-term leadership in mobilizing impacts.

Curriculum enhancement beyond STEAM. Review and improve your curriculum to include cutting edge approaches used by leading institutions in higher education.

Public speaking, workshop facilitation, community building and public outreach.
Recent consulting Projects:
Innovation workshop facilitator
I facilitated innovation workshops for The Nature Conservancy's Innovation team. They included studio visits with environmentally-focused contemporary artists, teaching creative practices that can deepen a communities' connection to nature.
Strategic advisor to the executive director
I am the strategic advisor to the Executive Director of SciArt Center, a leading international organization dedicated to fostering the convergence of science, art, and technology. I collaboratively founded an annual international science and art conference, contributed to the production of 30 print publications, helped establish residency and micro-grant programs, earned placements in leading publications including The New York Times & Forbes, and curated and managed 14 exhibitions.
strategic advisor to the president
I advise the President on strategic direction and develop interdisciplinary programming at the intersection of science, technology, art and entrepreneurship. I also curated and executed 17 educational exhibitions, panel talks, board programs, and city-wide First Friday events.
immersion educator
I fundraised and commissioned international artists to interpret scientific data and raise awareness of environmental crises including the degradation of water quality in port cities. My multi-sensory and participatory exhibitions were held at several sites including Melbourne, AU, The National Aquarium and several public city spaces in Baltimore MD.
S.T.E.A.M. CONSULTANT - ART & SCIENCE CONFERENCE
I was the Founding Curator of the "Art and Science: Two Cultures Converging" conference at the Helix Center, which brought together over 36 local experts in the fields of science, art, technology and education. Our roundtable discussions explored how to bridge the gulf between art, science, and society, methods of nurturing science-art collaboration, STEAM, and the future of education.
INNOVATION consultant
In collaboration with Cambridge University Stem Cell Institute, I helped develop the international educational exhibition "Infinite Potentials". Our event posed the question: "If stem cells are the artistic medium by which we design our future, what does this future look like?" It showed with critical acclaim the University of Cambridge in the U.K. and the New York Hall of Science.
innovation LECTURER
My lecture for Rutgers covered how to effectively bring science into the public domain by making it accessible, visceral and relatable through the platform of contemporary art.
innovation LECTURER
My talk for MICA's Curatorial Practice Program explored the role and responsibilities of an independent curator. Topics included an investigation of the curatorial process, how to fund projects, how to host site-specific events and how to choose the right creative talent for a project.
RESEARCH REMIX leader
Johns Hopkins' Research Remix project invited student and faculty researchers to collaborate with local artists and designers in new and unexpected ways. Over the course of a year-long initiative, participating artists were invited to choose a researcher to partner with and to use their work as the basis for new creative projects.
innovation juror & Panelist
The Biodesign Challenge invites top students from leading universities around the world to spend the semester envisioning how cells, microbes, and other living things can remake the products and processes of our made world. I judged pitches for future applications of biotechnology at the Museum of Modern Art.
Innovation Consultant
My keynote presentation titled "The Innovator's Mindset: Creative Tools & Techniques From Artist Innovators" explored how the creative/artistic mindset can be applied to drive innovation and creative problem solving in organizations.