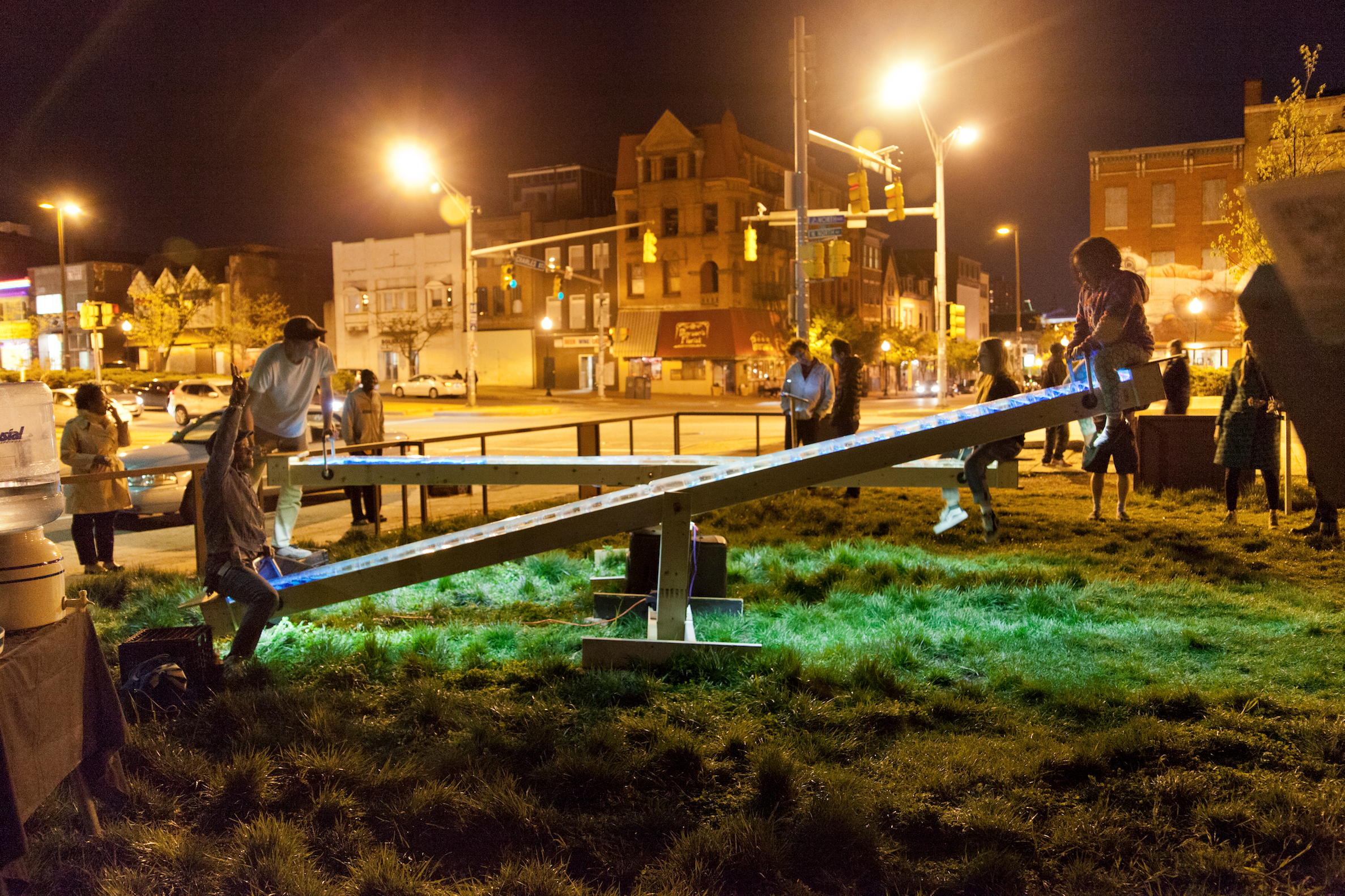 In April 2015 Nature in the Dark expanded its scope by eliciting Baltimore artists to respond to marine-life data from the Chesapeake Bay. The exhibition featured installation, video, sound, performance art, and web-based applications, allowing visitors to explore "nature" through a variety of sensory experiences, while simultaneously celebrating the bio-diversity of our vast and varied aquatic eco-systems.
When curating Nature in the Dark differing exhibition
spaces were tested to reflect the experimental process shared by artists and scientists.
Here at the Ynot Lot the aim was to bring art and nature to an
expanded audience, creating a place where the diverse local population could interact with each other through the art.
Photo Credits: Kim Llerena
Rachel Guardiola's Voyage Around a Room (Projection)
Benjamin Andrew's Zero Tide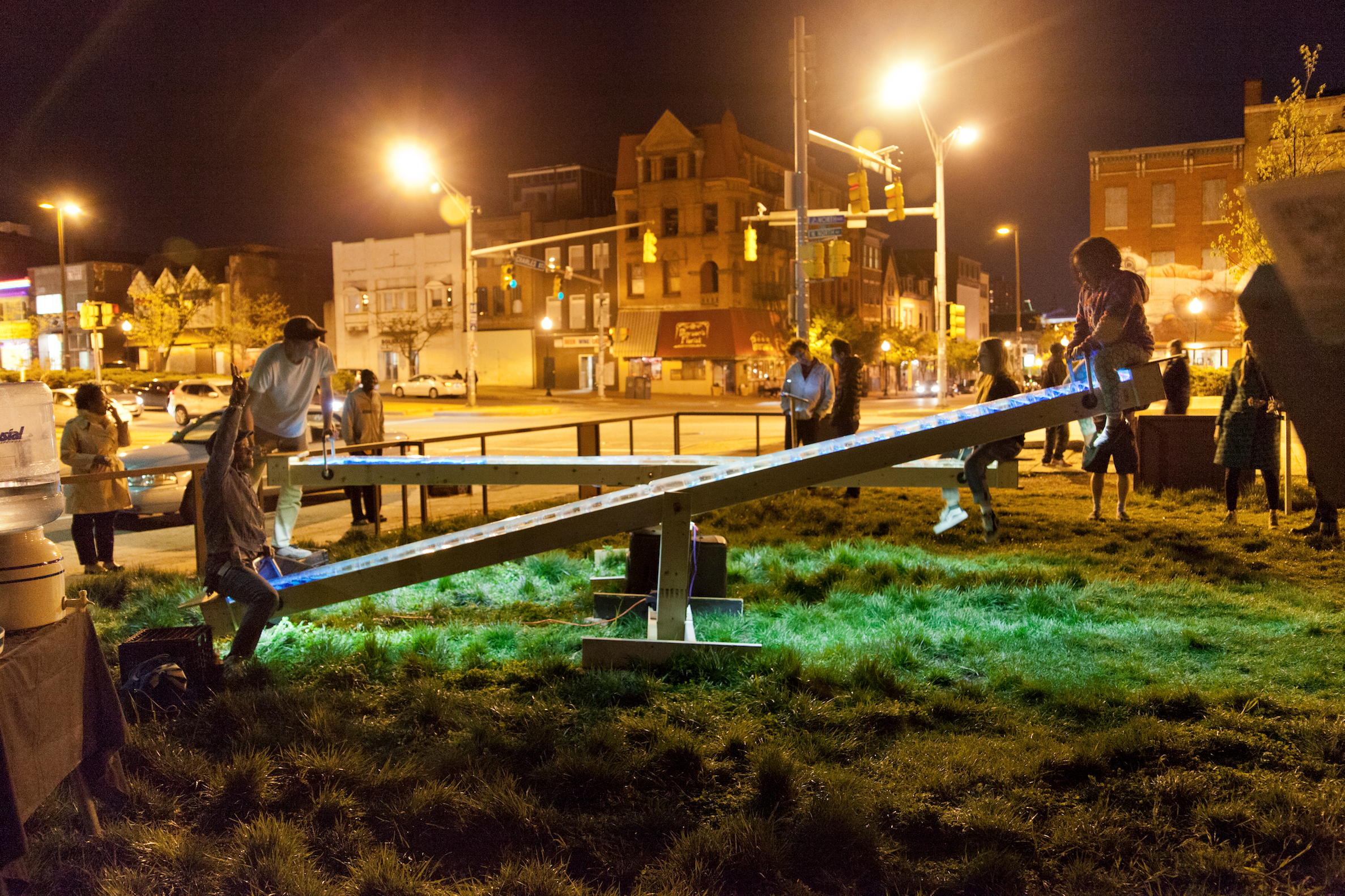 Rachel Guardiola's Voyage Around a Room (Projection)
Laure Drogoul's Water Tasting Station